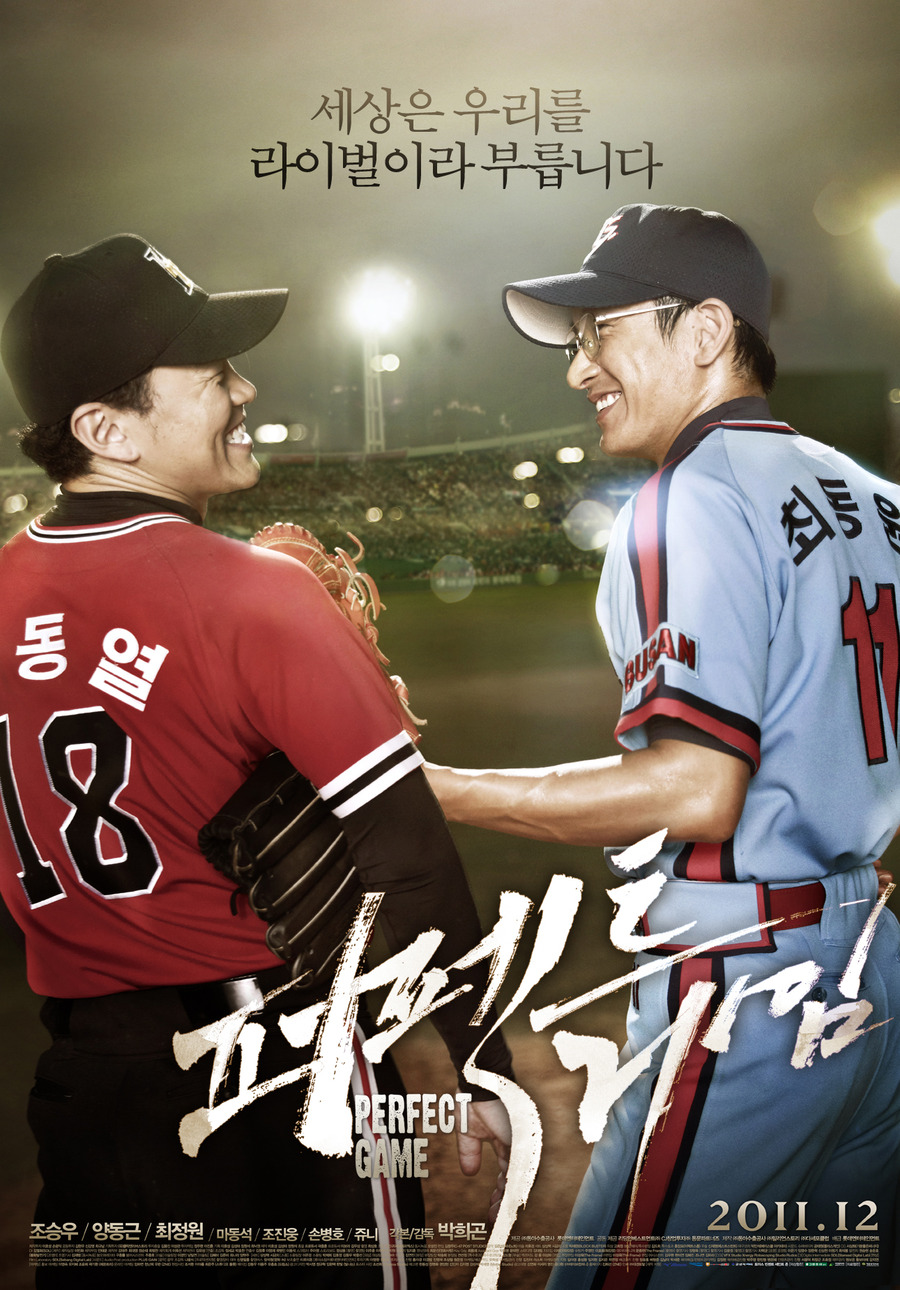 Directed by: Park Hee Gon
Cast: Jo Seung Woo, Choi Jeong Won, Yang Dong Geun
Release Date: 2011 Korea
Wonderful.
Many are already touched by the movie without me saying much.
Although the movie has 127 minutes of running time, it still feels very short.
Jo Seung Woo, Yang Dong Geun and all the casts shine in that movie.
Its really a wonderful movie about sports…
Source: Kim Dong Wan Naver Blog
Plot Summary:
Perfect Game (2011) adapted from South Korea the true story of the professional baseball. In the 1987 years of a baseball game,the tigers pitcher Dong-Lie Xuan and lotte giants pitcher Dong-Yuan Cui after 15 rounds between still cliff-hanger game, and history more than five hours of the game became South Korea baseball classic scene in the history of confrontation.
Source: http://www.themoviesummary.com/2011/10/perfect-game-2011/