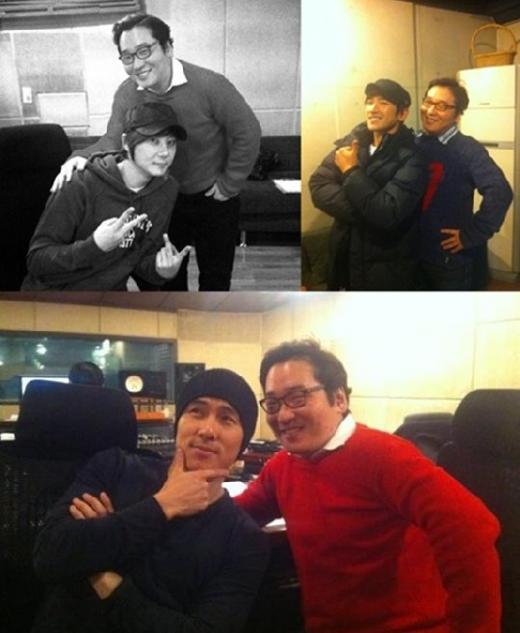 Photos of Composer Yoon Il Sang and Shinhwa was recently revealed, attracting the attention of many. Yoon Il Sang tweeted photos of him together with Shinhwa members on the 20th afternoon.
He wrote " A photo with Minwoo after recording~", "A picture together with Dongwannie~Really handsome Dongwannie', "Together with Hyesung who is very nice and has a great voice.." respectively for the three pictures posted.
"Shinhwa is recording their new song!""Wow! Really anticipating the collaboration between Shinhwa and Yoon Il Sang~""What song is it, really want to listen to it soon!" were the responses after seeing the photos uploaded.
Yoon Il Sang will be releasing his 21st anniversary album, and is also actively involved in producing Shinhwa's March comeback album.
credit: Star News