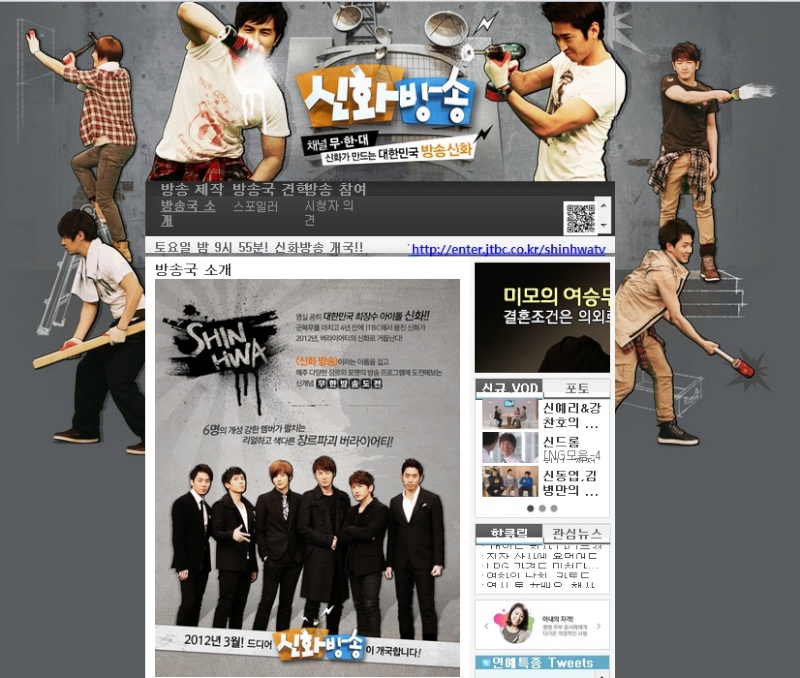 http://home.jtbc.co.kr/Event/Event.aspx?prog_id=PR10010074&menu_id=PM10012658
Korea's longevity idol group not just in name but also in reality Shinhwa!
Shinhwa after military discharge and gathering 4 years later at JTBC.
2012, the birth of the legends of variety!
In the name of "Shinhwa broadcast"
Challenge various types and format every week.
The program with a brand new "Infinity Broadcast Challenge!" concept.
6 members with 6 strong individual personalities.
Real and original, breaking genre variety show!
2012 March! Shinhwa Broadcast coming soon!
source: jtbc