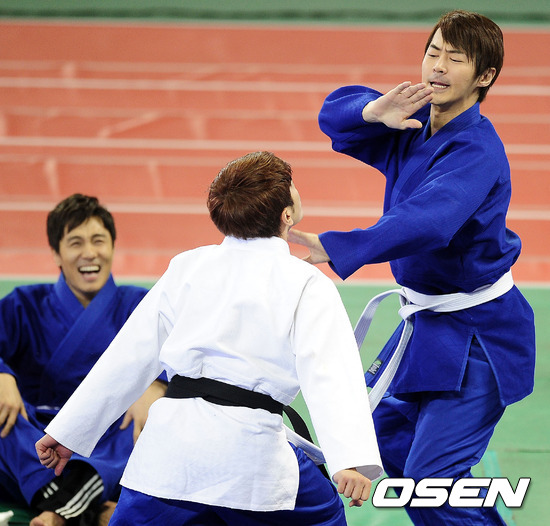 Coming back after a 4 years hiatus, longevity idol group Shinhwa stated that in JTBC"Shinhwa Show" there will be no MC.
On the 15th at Seoul Jamsil Student Gymnasium where JTBC "Shinhwa Show" press conference was held, JunJin said "We do not need to be lead by any MCs in particular."
The program has a different theme and format every week, such as SF channels, documentary channels, music channels, sport channels. There is no apparent focal point in "Shinhwa Show" due to Shinhwa's new theme concept.
Junjin continued "Eric might be Yoo Jae Suk today, and Andy might be the one tomorrow. We will use our method of playing together with a mix of fun and excitement." "We want to try a concept of not being led by any one in particular. To us, there will be no Yoo Jae Suk and no focal point."
JunJin pointed out that the part that is more powerful than MBC "Infinity Challenge" is the members' deep friendship. He confidently added on " We are a group that has spent more than 14 years together. We have spent a lot of time living together, just like real brothers. I believe this realism will be shown much more than in "Infinity Challenge". We will work hard."
Shinhwa Show will be broadcast on the 17th at 9.55pm.
source: osen