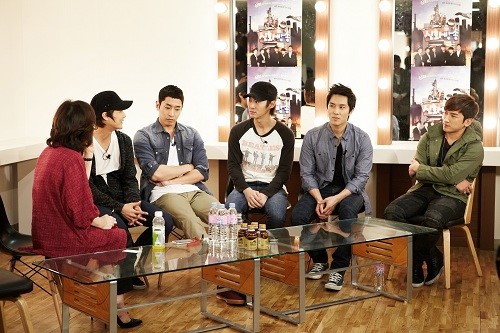 Although it has been only less than half a year since starting off, being referred as the 'Correct answer to real variety', the program is presumably something which is able to cause a racket. That is JTBC's <Shinhwa Broadcast>,airing every saturday, which is led by 14-years idols 'Shinhwa'. Why is it the correct solution to real variety? Members' mutual understanding is naturally inevitable, how well the film crew understand the cast determines the quality of the program, and <Shinhwa Broadcast> has proven this. Mentioning about good programs, its rather rare that there will not be close relationship and interaction among the cast and crew? Theres no doubt about it, 14 years isnt a short period of time. In an entertainment industry which is more dangerous than a jungle, not once changing a member, supporting each other, completely knowing each other with just one look, isnt this is their relationship?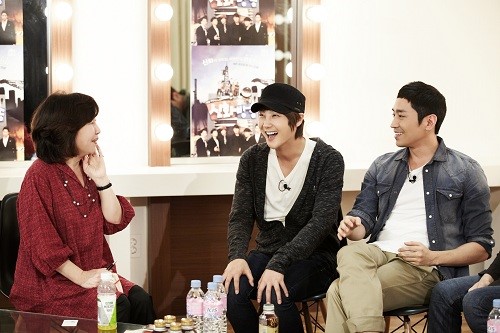 Even if you are not a fan, you should have seen, heard or notice them just like me, 14 years is definitely a point that cannot be taken lightly. Not knowing since when (I) felt that they are no longer idols under the spotlight, but are as amiable just like next door neighbours or friend's son. If we accidentally bumped into each other on streets, (I) cannot help but shake their hands, asking them how are they doing, is everything fine at home, plans for marriage. They have unconsciously torn down the fence that is placed between the public and celebrities. Come to think of it, if its 14 years, men and women should have dated, married and even have kids in high school who are taller than me. Although many things had happened within these years, they have not once let go each other's hand, deepening the bond, writing a new history for real variety.
Unlike some programs which will have a certain fixed role with one assigned to e charismatic and one to be the black hole. Although talents and weaknesses, advantages and disadvantages are different, carrying forward the good and filling the insufficient; showing a startling winning desire during competition; having a cool attitude when giving in to others, Shinhwa definitely shines more together than separately when they continue to maintain this balance. Curious about the secret to longevity, how will <Shinhwa Broadcast> continue to develop, wanting to ask how they feel about the possibility hence (I) came to find Shinhwa. <Shinhwa Broadcast>'s mains, Shinhwa members and PD Yoon Hyeon Jun are here meeting us.
There are parts where its difficult to be at ease since (we) understand each other too well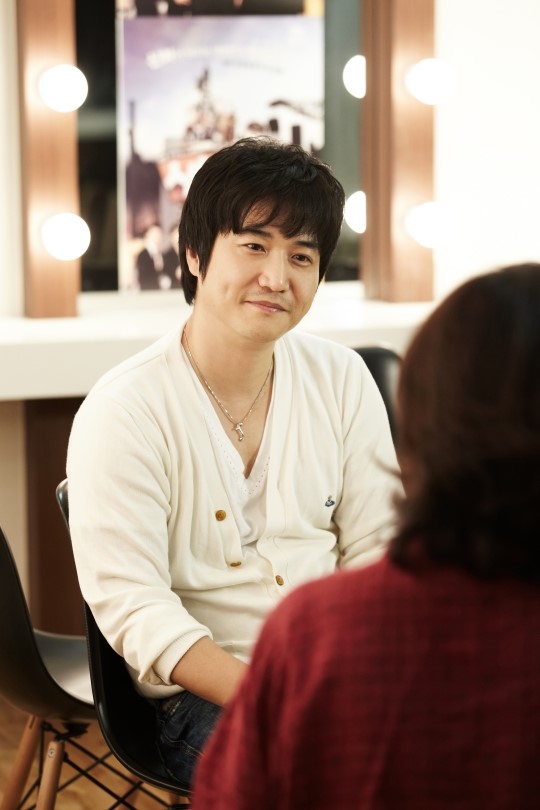 Q: It has been mentioned by other broadcast stations, strikes had constantly happen because of internal and external reasons hence the importance of production team are felt. And understand that the nature of each program will be different with different producers. So the relationships between <Shinhwa Broadcast> producers and members' should be rather good.
Yoon PD: We collaborated before on music programs and programs like <Sang Sang Plus>, hence we know the members. We got closer with Eric this time round; previously he was busy filming dramas. I would say the degree of me knowing them is not as much as the writers. As they know them very well, hence its really a great help. However there are also downsides of knowing each other too well. If we do not know them well, we would want them to follow whatever that we wanted, but we understood them too well, hence its rather hard asking them to do things that they do not wish to, hence problems arise. Another point, during the process of shaping the respective roles, there will be interesting incidents happening among people during the process of trying to understand each other better. However, among Shinhwa members, there isnt a need for this process, the relationship has already formed, and very firmly. So there is not neccessarily only advantages for idol groups who have been together for 14 years to do programs.
JunJin: Although I had been on MBC <Infinity Challenge and other variety shows, as there are other seniors who are much better than us, truthfully speaking, its rather difficult to compare. If saying about our advantage, I think it would be "Brothers", the long period of time together. There is definitely no false content. To be honest, there are intentionally created situations happening when in other programs. But most importantly, us doing the broadcast together after a long time itself is a great significance.
Eric: Thats right. There are many real variety programs. Even when having the same format, we are more real, because we have been together for 14 years?
JunJin: Although it might not be as interesting as other programs, but reality is certainly alive.
Andy: Without an MC, a program that rely on us to carry out is something interesting and new to us but at the same time, a heavy burden. As the production team knows us well, there will definitely be parts that are different from the rest.
JunJin: When we are together, the atmosphere isnt like recording a program, its playing among ourselves. Therefore the actions and words become more natural.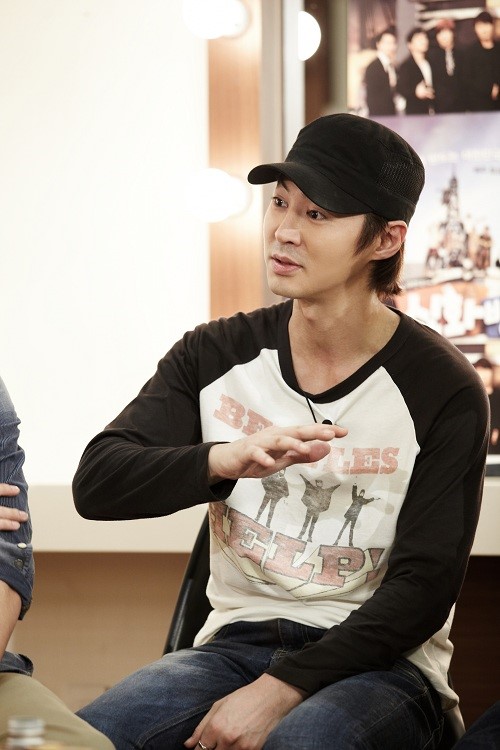 Dongwan: Those who like <Shinhwa Broadcast> to talk about some interesting things of it. In fact, there was a day where I had forgotten the existence of the camera and started doing and saying something that I shouldnt. (Laughs) Luckily the producers edited them out nicely.
Jung Suk Hee: Now too. Could occasionally feel that Dongwan has a sense of responsibility wanting to clear things up.
Eric: Dongwan clearing up? How is it possible. Might as well say taking up the mistakes. (Laughs)
Jung Suk Hee: The program that I would always watch on time would be SBS <Love Letter>. The situations in 'Minor League' was really interesting. (You) were already very good in variety at that time.
JunJin: At that time, it was with other people so have to be brazen. I think we did well too because we did the program together. For example, one day, if Eric hyung put in all his efforts and is totally not afraid of doing things that would destroy his image, I would be inspired to work harder too, although it might be something insignificant but it would change the entire atmosphere. Because everyone is working hard, there is a strange urge of winning desire, more motivated.
Yoon PD: As compared to programs where Shinhwa guest appeared on, it will definitely be more fun to play together among themselves.
Jung Suk Hee: During the 'Thieves' episode, there was a game of walking in the balloon on water. That was also done on programs not long ago, did anyone watch it? In that program, the participant struggled quite a bit. But Shinhwa surprisingly performed well, and everyone had their own ways.
Andy: Ah, I have watched that program too. I think that we have to crawl and move forward from the very beginning. Perhaps because I have been to the army?
Yoon PD: The members dislike doing the same thing as others. Although not to the extent of competitiveness, they will want to do it well; put in their very best to do. Regardless of winning or losing, they have this thinking of doing a little better and different than the others. Its not really rivalry. When Shinee and Super Junior were invited as guest, it can be felt that they have a sense of responsibility of 'Taking good care of the special guests and let them shine more'
source: http://news.naver.com/main/read.nhn?mode=LSD&mid=sec&sid1=106&oid=419&aid=0000000003