Everyone is curious about the restaurant mentioned during the epilogue of the interview...
Its somewhere at Cheongdam-dong.
Speaking of which, it has been some time since I had been there.
Anyway I did not see (them) on the same day, seen them separately.
Although I seldom went to the restaurant, but amazingly, everytime I went, I would chanced upon Shinhwa.
Cant remember what they ate, or wore.
But I remembered them being easy-going and not affected by the surroundings.
Did not purposely find a seat in the corner nor did they purposely lower their volume.
No airs, the sunshinhe-like and healthy atmosphere, is very great.
Eric's hairstyle during his public service days was the same as now.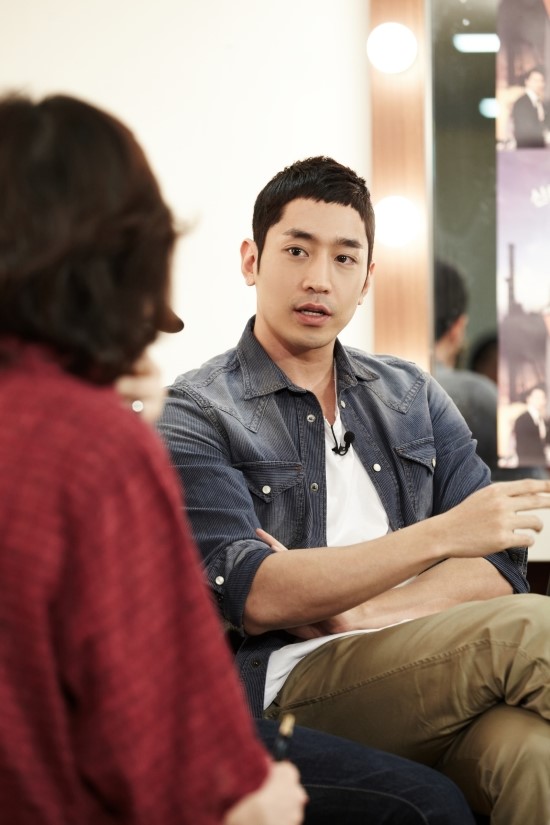 Come to think of it, I had stumbled upon Shinhwa much earlier than before.
During their inki period
Was at the departmental store's parking area near my house, wanting to drive off.
But the door of the car beside me was opened, and a young man was talking to the someone inside.
I wind down the window and said "Excuse me, I am driving off."
The man quickly bowed "Ah, yes. I'm sorry." Immediately closing his door.
Ah? Why did that voice sounded so familiar, looking carefully, its Shinhwa's Shin Hye Sung.
Before the door was closed, someone was chorusing from inside, "Im sorry~"
Saw JunJin, with his bread-cap, seated at the front seat.
A day where prejudice about idols was broken.
source: http://blog.naver.com/soyow?Redirect=Log&logNo=50151215234&from=postView